Desert Enduro Motorbike Tour - Custom Full Day Ride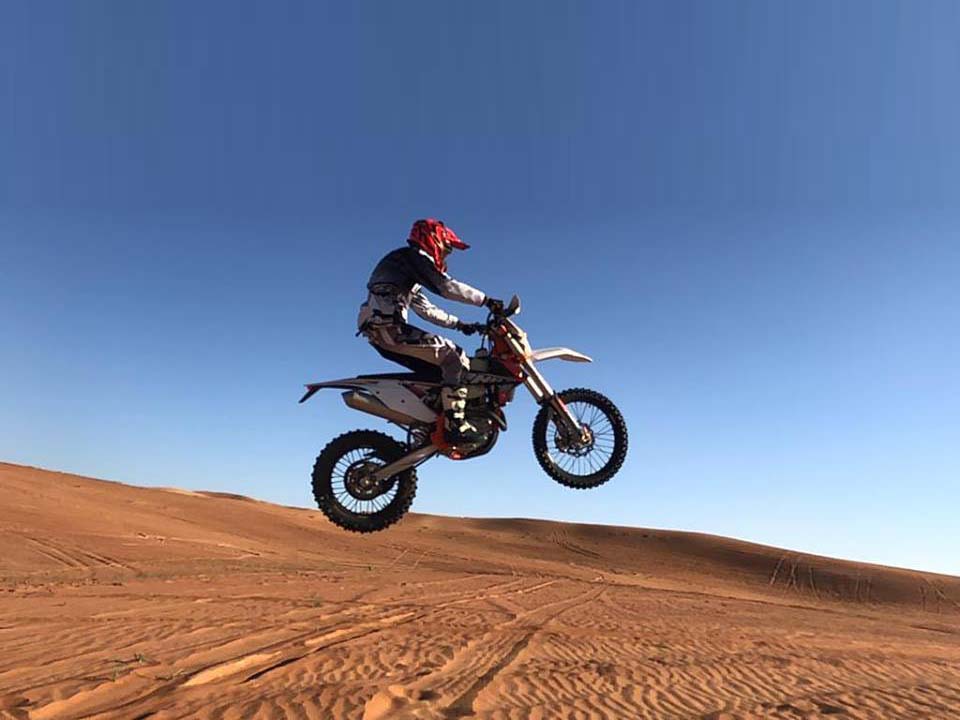 Продолжительность: 1 дн. (прибл.)
Место встречи: Dubai
Код предложения: P90Y8X
Would you like to race along the road, feeling wind blowing in your face or to stop to enjoy the picturesque views of nature? Do you want to be the master of the road with some of your close friends? We will provide you with unforgettable bike tour and you won't have to care about any arrangements, because we will take all the matters into our own hands.
Custom Tour Package includes:
Bike hire in Dubai
Hotel accommodation or Desert Camp overnight stay
Development and design of the route for motorcycling.
Our services are available for both male and female customers. Rent in Dubai today and you certainly won't regret it!